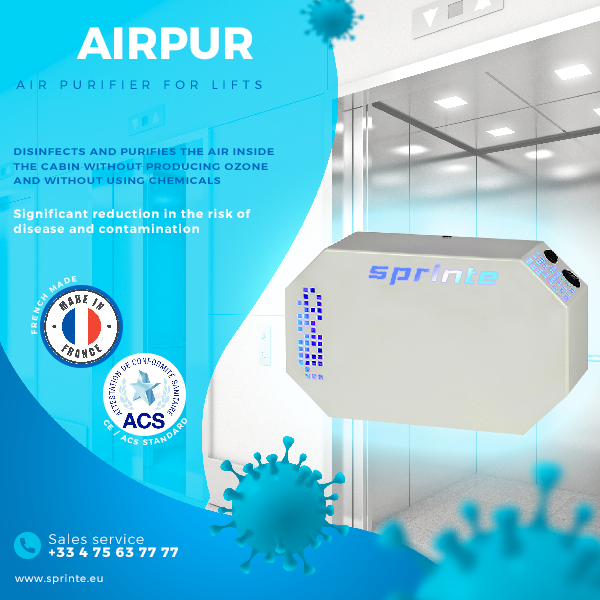 The SPRINTE * air purifier uses the most advanced technology for disinfection and treatment of ambient air (filtration + photocatalysis + UVc).

On the first pass, our device captures 80% of the pollutants in the air you breathe (bacteria, mold, cov ...).

The rest is retained in the activated carbon filter which will then be treated by photocatalysis.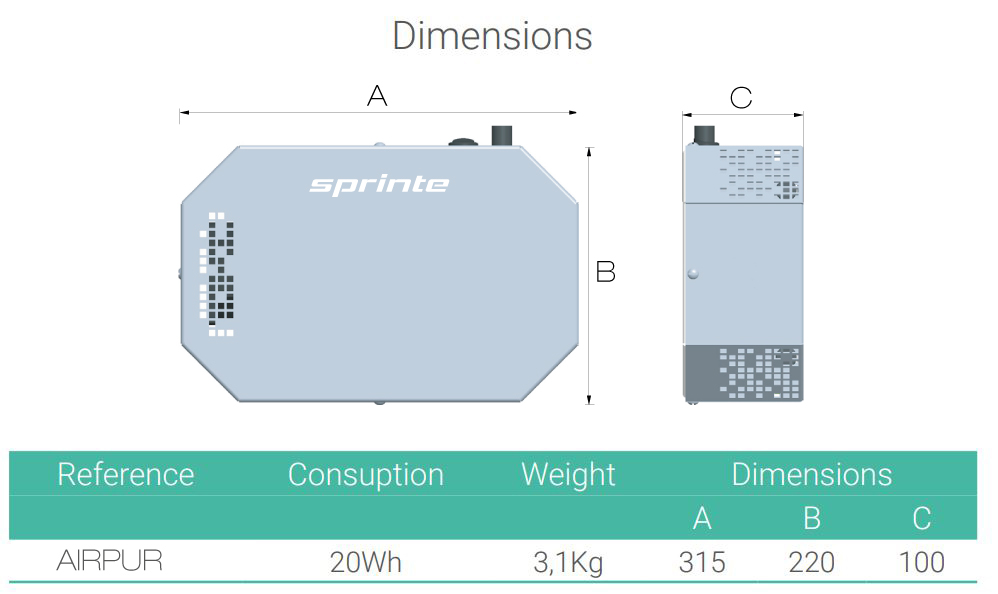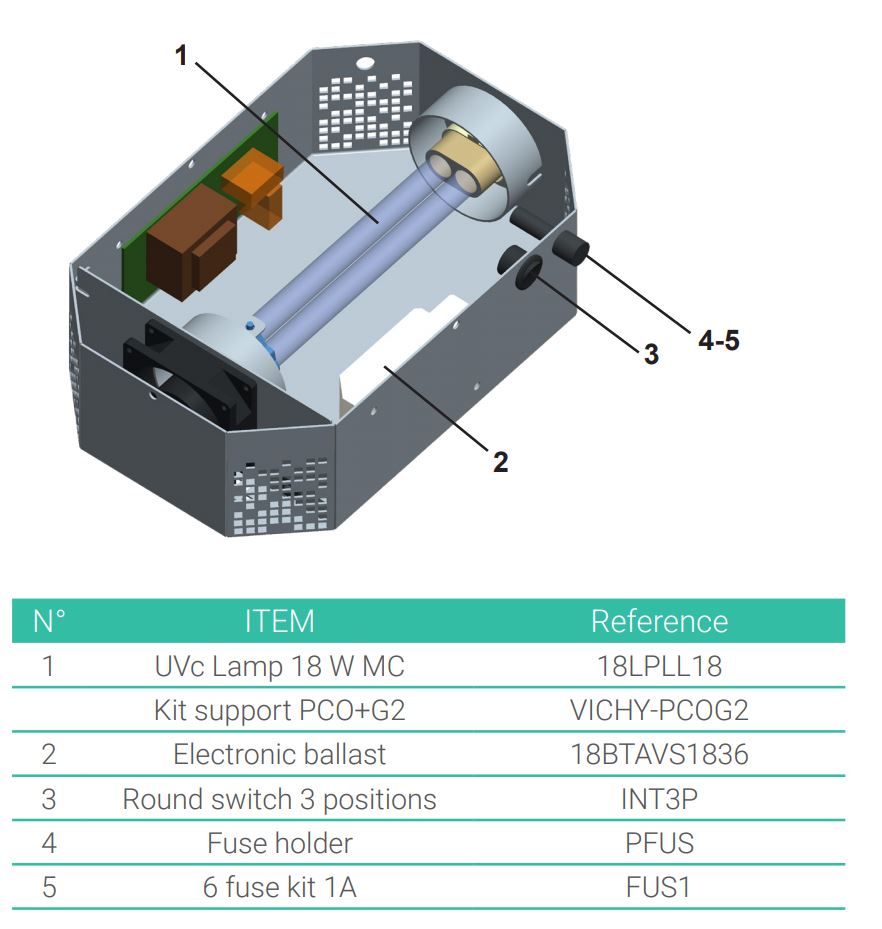 * non contractual photographs